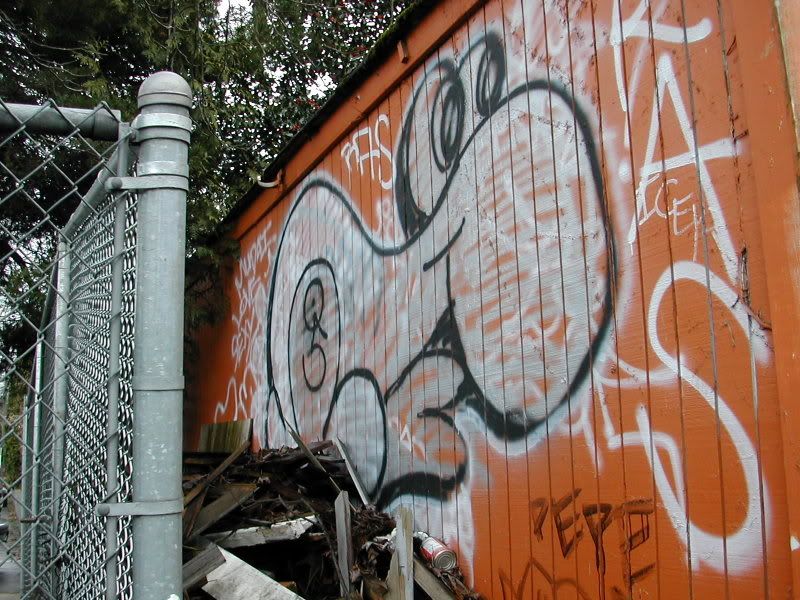 Found another one of those
Nerds
guys over in Holywood (thanks JMD). This one is near NE 8th & NE Schuyler Ave. I think I am going to find all of these in Portland. Gives me something to do with all this spare time. Also sounds like an excuse to out and use the Nikon.
I know there is another a few blocks from this one and will try to get out Saturday and snag a shot of it.
Damn, I am exciting, huh!?
Here is the other Battle Axe Tooth drawing at the Crow. What does
THACO!
mean?
Well...this is fun. Check this out. I went to find out what THACO! means and came across a
ThacO Records
. I poked around on that site and found a band with a name I thought was funny and went to check
it
(Duran Duran Duran) out. Well you all know how much I
LOVE
the Cock...Anyway, Duran Duran Duran is a
Breakcore
band on a record label called
Cock Rock Disco
. I went to that site and came across this.
Could it be?



Why yes it is!
I think I found the label to send that OvA record to for distribution.